Note: If you are renewing your accreditation, please visit the renew page for instructions.
The Accreditation website is designed for modern browsers, please click here to learn more.

How to Create a New Accreditation Application:
STEP 1. Are you applying for the first time and don't have an AIUM account? Click on the LOGIN button below, "Create an account", and proceed to STEP 2.

Please note, this will create a user account, not an accreditation application. You will create the application in another step.
Important: If you already have an individual AIUM member or non-member account, log in. If you can't remember your username and password, contact us at accreditation@aium.org or 301-498-4100 (option 1).
STEP 2. Once logged in you will enter your "My Account" page. In the section titled "Practice Accreditation", select "Create/Edit Employment" as shown below. This is where you will be able to add a new employer. You must add a start date under create/edit employment. Then click on "return to dashboard" NOTE: If this is a facility not in our database you will need to contact us.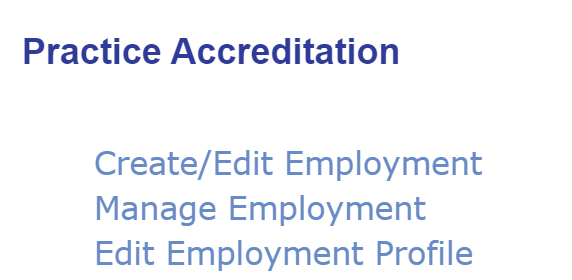 STEP 3. Now you will see a new link to your application dashboard as shown below. Click on "Accreditation Dashboard".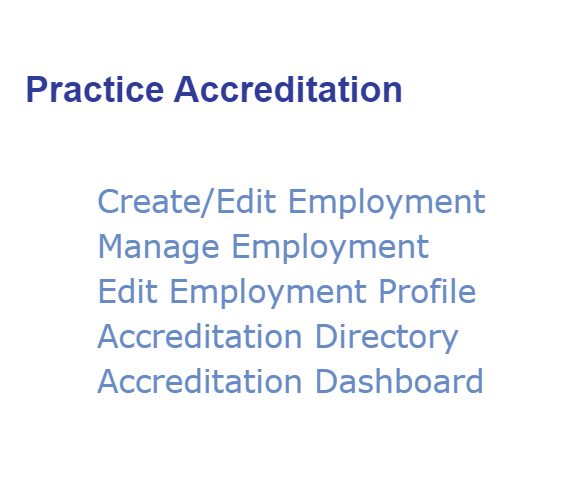 STEP 4. Once you are in the accreditation dashboard, click on "Start / View Application for Accreditation" found below the Accreditation Information as shown below.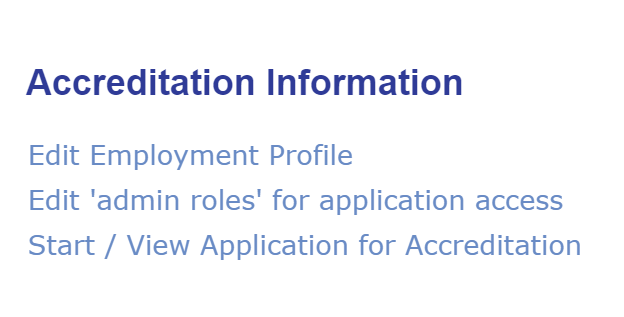 STEP 5. Click on "Create New Application" as shown below to begin creating your new accreditation application.